Products and Technology
Our Technology
Our company has two firms of our own in Kyushu area. They are for drying process. Tangerine peel is dried and made into chimpi. (Primary processing)
Chimpi is brought to Yaizu firm in Shizuoka, and ground. (secondary processing)
Then chimpi is packed and ready to market.
We systematically ensure food safety using the following procedure.


Step 1 Preprocessing (Selection by visual checks)
↓
Step 2 Intermediate process (Heat treatment)
↓
Step 3 Intermediate process (Metal detector)
↓
Step 4 Intermediate process (Air classifier)
↓
Step 5 Post-processing (Selection by visual checks)
↓
Step 6 Post-processing (Metal detector)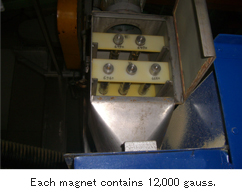 ※A magnet with 12,000 gauss is disposed at every important point. We are improving facilities. Placing emphasis on 'positive list system' and 'traceability' in terms of management, we carry out periodic inspections of residual pesticide. We are in pursuit of higher safety by organizing our system and conducts and enhancing product management.


Product Line-up
You will find the explanation of our products. Chimpi is classified, in order of size, as whole, granule, powder, fine powder. Following are the details.
Chimpi Whole
Whole, large (whole tangerine peel through one sixth)
Whole, small (roughly crushed )

※A

Whole, very small (roughly crushed )

※B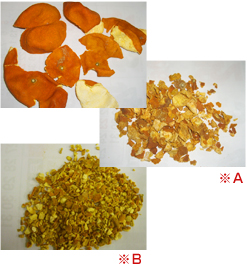 Granule
6-18 mesh
10-18 mesh
16-40 mesh
20-40 mesh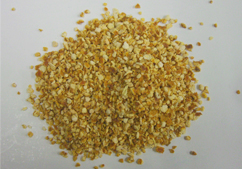 Powder
32 mesh, 50 mesh, 60 mesh
70 mesh, 80 mesh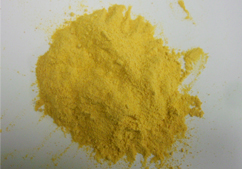 Fine Powder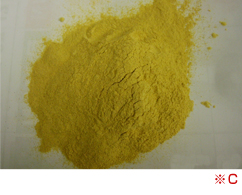 These are our products. The items with※are ready made and standard products. Others are order made.